Emergency Dentist In Dedham, MA
Experiencing a dental emergency in Dedham or surrounding communities? Contact us at Digital Dental Studio today to schedule a same-day appointment with Dr. Anna Vishart.
If you want to make an appointment immediately, you can call us at the number (781) 471-7934 or contact us to our mail info@Digital-Dentalstudio.com.
Same-Day Dentistry Emergency Appointments
Same-Day Appointments - If you have a dental emergency, prompt treatment is crucial. If you have suffered from dental trauma, have an infection, a knocked-out tooth, or uncontrollable bleeding, these are serious issues that could get worse if they are not treated immediately. 
This is why we offer same-day appointments for our patients who are dealing with a dental emergency. We will make room in our appointment schedule to fit you in as soon as possible.
After-Hours & Weekend Dentistry Emergency Appointments
After-Hours & Weekend Appointments - We are open on the weekdays of Monday through Thursday from 7 am to 4:30 pm. However, we understand that dental emergencies don't always happen inside of normal operating hours. Truth be told, the opposite case tends to be true, which is that emergencies happen when you least expect it and when it is least convenient. 
However, at Digital Dental Studio, our job is to make things as convenient as possible for you by keeping dentists and oral surgeons on call outside of our traditional working hours. If you experience an emergency in the middle of the night or over the weekend, give us a call at (781) 471-7934 and we can get you treated right away.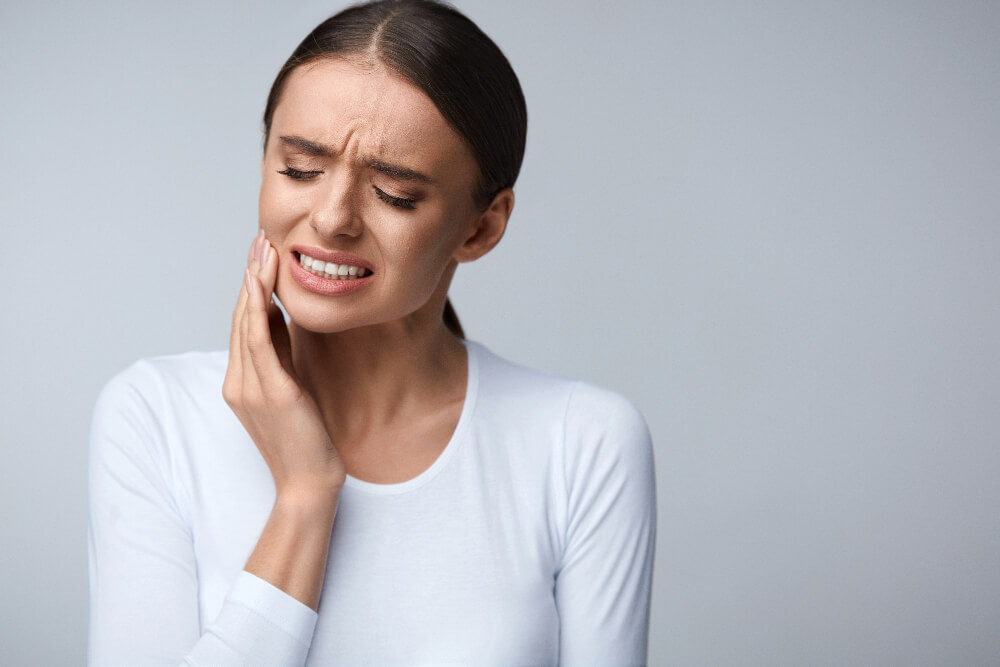 What Counts As A Dental Emergency?
There are many specific instances of dental emergencies but generally, a dental emergency is an issue you are experiencing with your teeth, gums, or jaw that needs immediate treatment, is causing significant pain, or causing further harm such as uncontrollable bleeding or sharp teeth that are cutting the inside of your mouth. Some examples of dental emergencies include:
A knocked-out tooth
A loose tooth
Dental trauma or injury
Chipped or cracked teeth
Unstoppable bleeding
Abscessed tooth
Signs of infection
Exposed nerve
Dry socket
Facial swelling
Severe tooth or jaw pain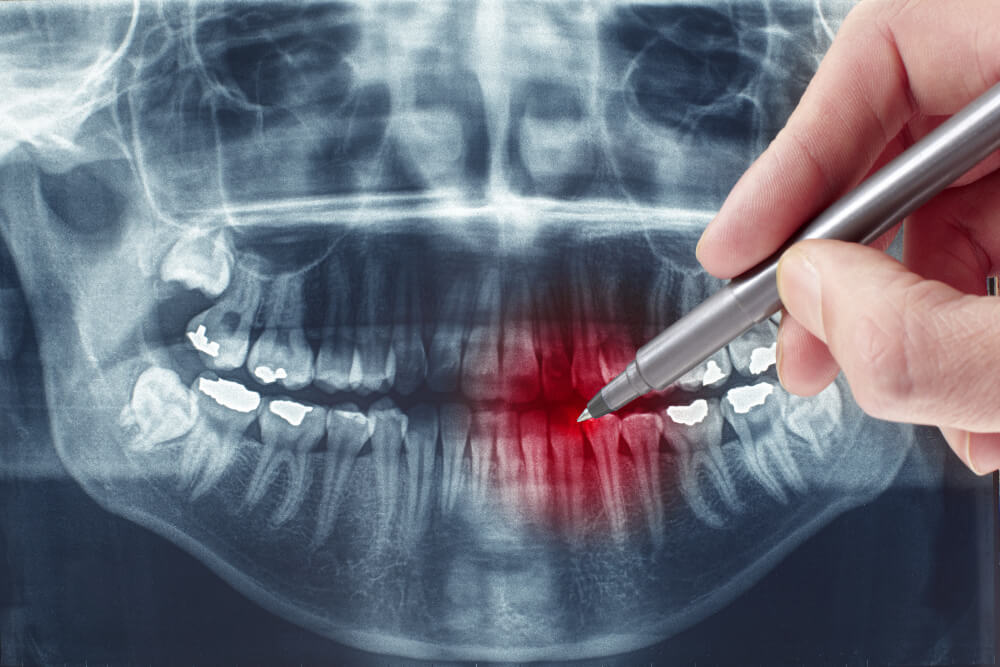 Emergency Dental Treatments in Dedham
What emergency treatment is right for you depends on the specific incident or problem you are experiencing. The best way to determine the proper treatment plan and course of action is to contact our Dedham dental office right away at (781) 471-7934.
Some possible treatments we can perform to alleviate pain, infection, or damage to the teeth include:
Root canal treatment
Dental bonding
Dental crowns
Dental implants or dentures
Bone grafts
What Should I Do In A Dental Emergency?
Bleeding - First, check if you are bleeding. If there is any blood, you need to try your best to stop it as soon as you can. Check if any sharp edges of your teeth can damage the soft tissue in your mouth if you have suffered from dental trauma or an injury. 
Then, contact us as soon as possible so we can fit you in for an emergency appointment. We will give you instructions on what you should do until you can get here. Try biting down on gauze or a wet caffeinated tea blog to stop the bleeding.
Knocked-Out Tooth - If you have a knocked-out tooth, you should try to find the tooth right away. This issue is time-sensitive so if you can retrieve the tooth fast enough, you may be able to reattach it. 
If not, store it in a container filled with cold milk or your saliva and bring it with you to the dentist as soon as possible. There is a 30-minute window in which you have the best chance of saving the tooth. Do not rinse the tooth with water.
Chipped/Cracked Tooth - Consider the severity of the chipped or cracked tooth. If it's minor, not causing any pain, and there are no sharp edges that can cause damage to your mouth, it can probably wait until you can be fit in for an appointment. 
However, if you're in significant pain, bleeding profusely, or have sharp edges that can cut your mouth, then this is an emergency. You can find temporary dental fillings and bonding materials to fill out the structure of the tooth until you can reach us. Take pain relief medication and apply a cold compress to the area. Rinse your mouth to get rid of debris and try swishing around a saltwater solution to get rid of harmful bacteria.
Signs of Infection/Abscess/Swelling - You will likely be in a lot of pain. Apply a cold compress to the area for 20 minutes at a time and elevate your head to reduce swelling. Pain can be managed with anti-inflammatory pain relief medication. Rinse your mouth with a lukewarm saltwater solution to get rid of bacteria. 
Digital dentistry has taken restorative dentistry to the next level. We manage your oral health problems with less invasive digital precision. Learn more...
The only cause of dental decay and periodontal disease and eventually tooth loss due to both, is bacteria that multiply in dental plaque. Learn more...
Introducing our Dental Implants: State-of-the-Art Technology, Minimally Invasive, and Completed in a Single Day! Learn more...
Using advanced software technology exact tooth movements can be achieved to ensure anatomically correct teeth alignment with an esthetically pleasing smile. Learn more...