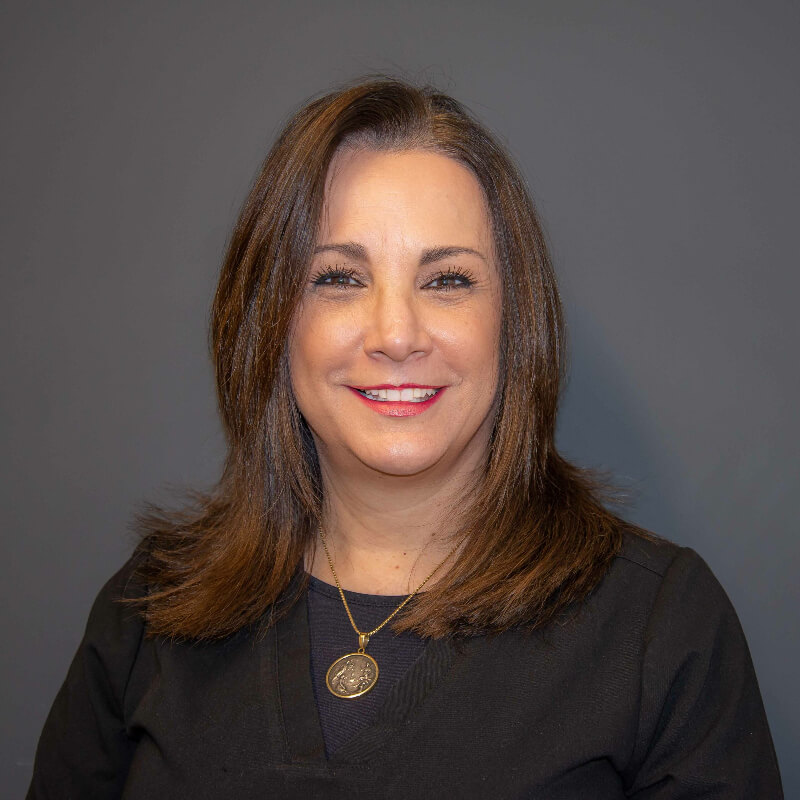 Dr. Anna Vishart
Born in Los Angeles, CA, from a Danish father and an Ecuadorean mother, Dr. Vishart embraces diversity and is completely fluent in English and Spanish.
She has practiced dentistry for over 25 years, in Encino, CA; Guayaquil, Ecuador and Dedham, MA, serving people from all economic and social levels, including Presidents, Ambassadors, members of Congress and ministers in Ecuador. She was the consulting dentist for the American Consulate general in Guayaquil and consulting dentist for the American Embassy –Peace Corp Volunteers.
Dr. Vishart's practice has been oriented by two equally important values: technical competence and care for the well-being of her patients. She strongly encourages preventive care to protect her patient's health to avoid deterioration of their teeth.
More than a profession, dentistry has been a calling for Anna; a wonderful way to increase, maintain, or regain her patient's self-esteem by keeping a radiant, confident and beautiful smile.
Anna loves to cook and paint; enjoys practicing outdoor activities like biking, swimming, and camping. She likes to watch films, read, listen to music and follow the Celtics and Red Sox.
Dr. Vishart graduated Summa Cum Laude as Doctor in Dental Surgery at the University of Guayaquil and graduated with honors as D.D.S at The University of Southern California (USC), where she later completed a Special Studies Program in Advanced Prosthodontics and Esthetics.
Anna is member of the American Dental Association, the Massachusetts Dental Society, the American Academy of Cosmetic Dentistry and the American Academy of Facial Estethics.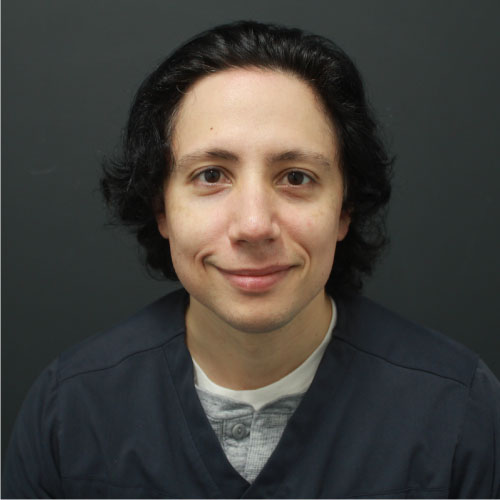 Dr. Justin Cifuni
Dr. Justin Cifuni is a board-certified periodontist specializing in hard tissue regeneration and implant therapy. After completing graduating magna cum laude in 2011 from Boston University School Henry M Goldman of Dental Medicine he completed two additional post-doctoral residencies in advanced general dentistry and periodontal/implantology. He is a former clinical instructor of the advanced specialty education program in periodontics and implantology at Boston University's Goldman School of Dental Medicine (BUGSDM).
His philosophy is twofold. First being a lifelong student in the search for advancements in the field of implantology and bone regeneration both in surgical techniques, technologies, and biologic materials to provide the most predictable treatments tailored to each patient's individual needs and goals. Second being completely transparent and honest regarding treatment options available for each patient's unique situation.
Dr. Cifuni loves to run, work out and eat very healthy. He is very kind, compassionate and has that Italian friendliness that is present in every interaction with his patients.
Specialty:
- Periodontology and Implant Dentistry
Clinical Interests:
- Hard and Soft Tissue Regeneration
- Laser Therapies (LANAP, LAPIP, LARS)
- Implantology
- Robotic Guided surgery
Education:
- Boston University Henry M. Goldman School of Dental Medicine (BUGSDM), Boston, MA CAGS/MSD in Periodontology, July 2012 – July 2015
- Boston University Henry M. Goldman School of Dental Medicine (BUGSDM), Boston, MA Advanced Education in General Dentistry (CAGS), July 2012
- Boston University Henry M. Goldman School of Dental Medicine (BUGSDM) , Boston, MA Doctor of Dental Medicine (DMD), Magna Cum Laude, May, 2011
- Boston University School of Medicine (BUSM), Boston, MA
Master of Arts in Medical Sciences (MA), Highest Honors, May, 2007
Affiliations:
- Diplomat of the American Board of Periodontology
- American Academy of Facial Esthetics
- American Academy of Periodontology
- American Dental Association
- Massachusetts Dental Society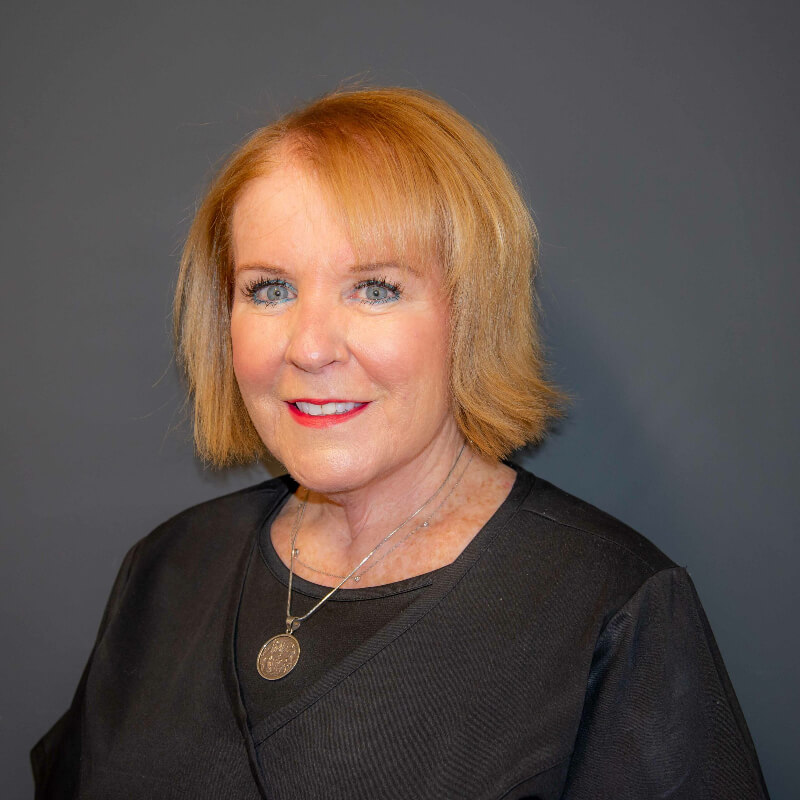 Annie Grealish, Office Manager
Annie Grealish our Office Manager, has been working in the dental field in Boston for over 30 years. Annie grew up in Boston and we are so glad that she remained here.
Annie has worked as both a Dental Assistant and Practice Manager during her dental career.
Her experience working with patients has helped cultivate her friendly, cheerful and compassionate nature.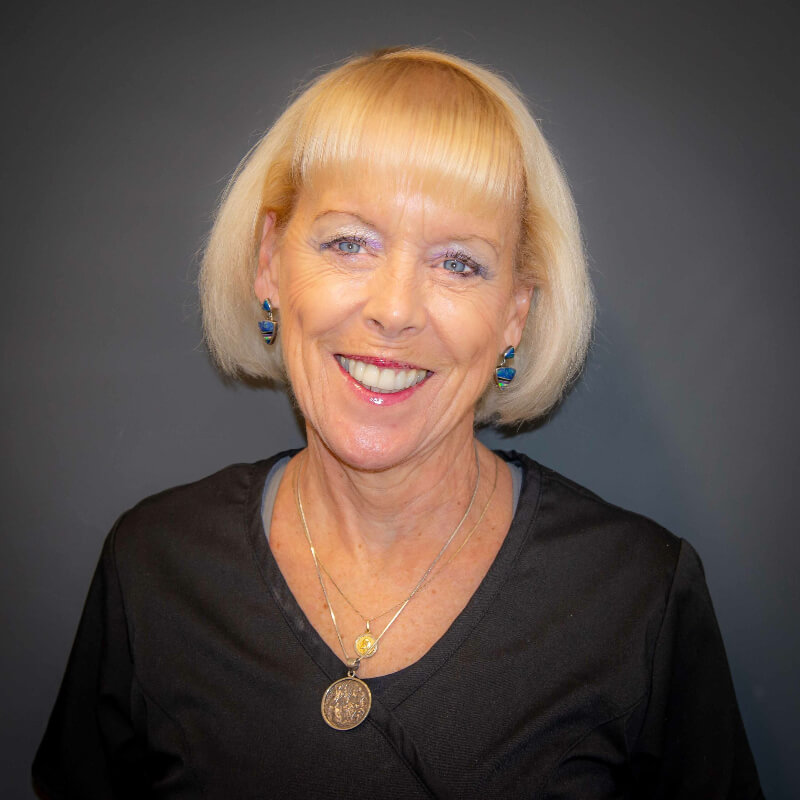 Janice Donovan, RDH
"I have been fortunate to practice dental hygiene for many years. My pride and joy has been treating patients and their families, whom I consider friends," says Jan, a licensed dental hygienist who is happy to join Dr. Anna Vishart and Christine Mckissock to treat the dental needs of patients and their families at the Digital Dental Studio.
After spending many years practicing, Jan has built a loyal patient base through her caring nature and attentiveness to dental health.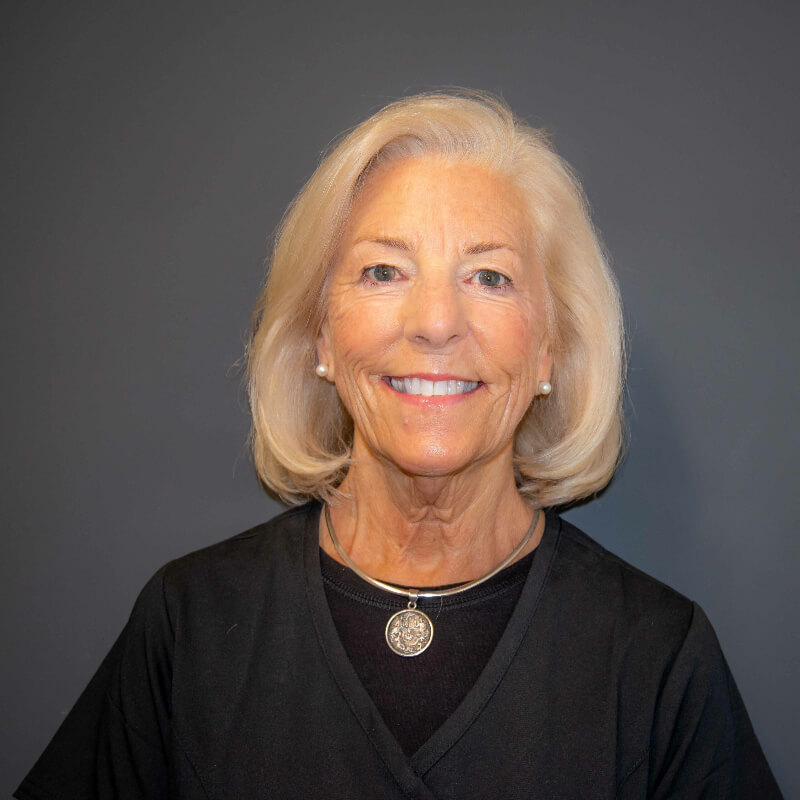 Christine McKissock RDA
Christine has worked in the Dental field for over 30 years and considers herself a citizen of Dedham, where she has lived for 18 years. "Over these years I have enjoyed getting to know our patients and sharing our many stories! One of my favorite things about being a Dental Assistant is having a patient come in to the office anxious and afraid and leave happy and feeling relaxed," says Christine."
She is licensed in Dental Assistant and Radiology by the state of Massachusetts. Christine graduated at Westwood High School, Westwood, Ma. and attended The Bryman School in Brookline, Ma. Additionally, Christine has a Degree in Fine Arts from Green Mt. College at Poultney, Vermont.
She considers herself an outdoor, family centered person, mother of three, and grandmother of two beautiful girls, who call her Mimi.
Along with her husband Mark, they enjoy spending as much time as they can with their family and friends whether in California in the summer or on their boat in Duxbury.
Christine loves to travel, to explore new places and to garden while at home. As she has a "great touch" with flowers, some people know her as the "Orchid Whisperer".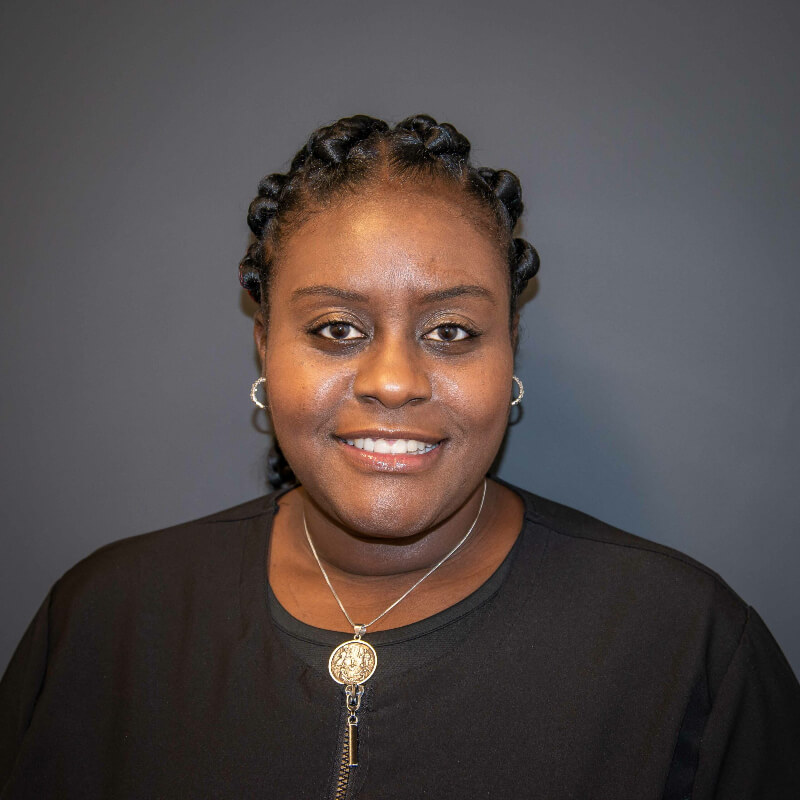 Monique Nance
Monique has been a dental assistant for more than 20 years. She is a very gentle and passionate about her work, which makes her a perfect fit here at Digital Dental Studios. Monique says the highlight of her job is when the patients leave happy and with a smile on their faces. Monique is family oriented and enjoys spending quality time with her husband and 2 children. On their spare time they enjoys fishing and crabbing.
Digital dentistry has taken restorative dentistry to the next level. We manage your oral health problems with less invasive digital precision. Learn more...
The only cause of dental decay and periodontal disease and eventually tooth loss due to both, is bacteria that multiply in dental plaque. Learn more...
Our robotic assisted dental implant technology, is minimally invasive and done in one day. Learn more...
Using advanced software technology exact tooth movements can be achieved to ensure anatomically correct teeth alignment with an esthetically pleasing smile. Learn more...