We work in a warm compassionate environment
Treat patients like loved family members
We are a multi-specialty dental studio, founded and operated with a vision to create something extraordinary. Our patient care is fueled by our outstanding employee culture. We not only consider you our patient, we truly care about you, your family, your life, what motivates you, and above all, we care to provide the best dental service for you and your family.  So once you step foot in our office, we consider you and treat you like loved family members.
When you're here, you're always treated like family. We don't offer treatments unless we'd recommend them for our own family members. We give you the time, gentle care, the respect you deserve, and we partner with every patient to develop personalized treatment plans. Because when you love what you do, work doesn't feel like work!
Our moto is to listen to each need and concern our patients may have. We believe it's important to create great doctor - patient relationships, a sort of teamwork; with personalized planning, less stress, a lot of confidence and  the security that you are in specialized hands.
We understand trips to the dentist can be overwhelming. So, together we will create your ideal treatment plan, you will have all the necessary information at your disposal so you can make an educated decision when it comes to your oral health.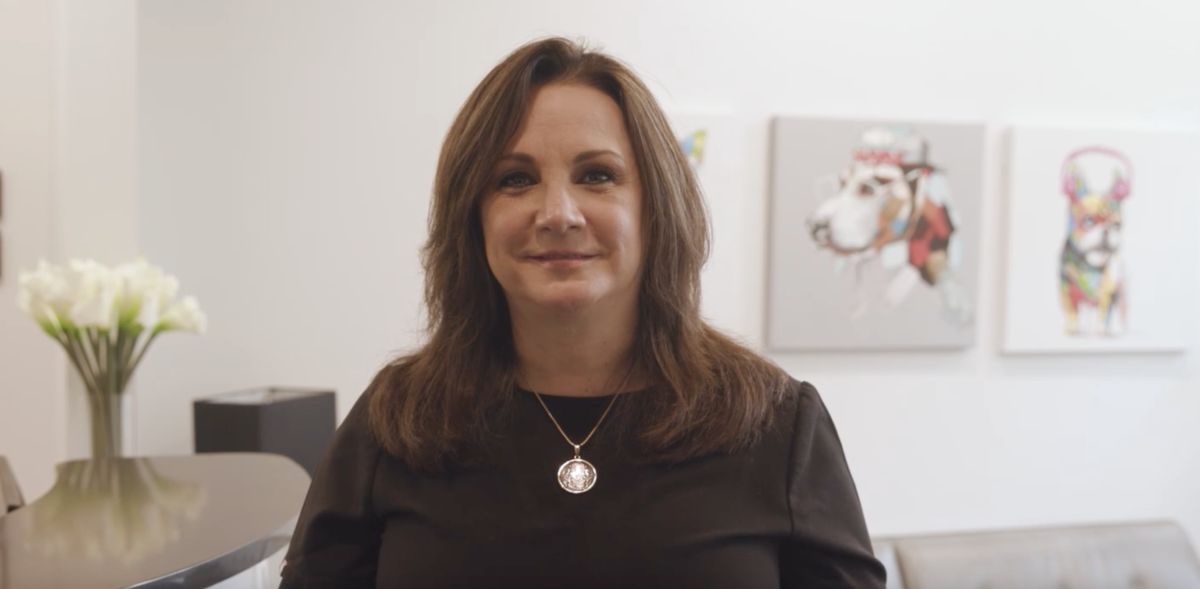 Warm environment
Our office at Dedham is outfitted with the latest in dental technology and offers a full range of dental services, so all of your family's needs are met under one roof.
We remain committed to providing patients with a comfortable, stress-free environment where our experienced team of professionals will always give patients of all ages with exceptional quality care. We pride on having a warm environment and good old-fashioned neighborly kindness when treating our patients,  and we take our approach to dental care very seriously. Your oral health is important to us, and so is the way you are treated — with kindness, compassion, and respect.
Experience dentistry that will leave you smiling.
Dentistry for over 25 years
Dr. Vishart a has practiced dentistry in various parts of the US and Latin America for over 25 years, such us Encino, CA; Guayaquil, Ecuador and Dedham, MA.
Dr. Vishart has invested in the latest technology, a friendly and caring team that are always ready to help, offering  a wide range of treatments. At Digital Dental Studio we feel that our staff has the winning combination of experience as well as knowledge in the most current technology and most innovative procedures.  We take pride in our work, making sure that each and every patient feels comfortable in our care.
Get to know more of our staff: You will be always greeted by our office manager Annie Grealish. Everyone that interacts with her say that she is the kindness, caring and knowledgeable person that they have encountered as a dental office manager and as a person. Dr. Justin Cifuni, a recognized board-certified periodontist specializing in hard tissue regeneration and implant therapy. Janice Donovan, our dental hygienist with great attention to detail and caring nature, Christine McKissock and Monique Nance providing the best care possible, they are always eager to help you feel at home and to answer any questions you may have. Each and every one of them have undergone advanced training and pride themselves in the high quality of work they provide.
So, whether you are looking for a simple check-up or to improve your smile through cosmetic dentistry, we are here to help you with all of your dental needs. Start enjoying your visit to the dentist!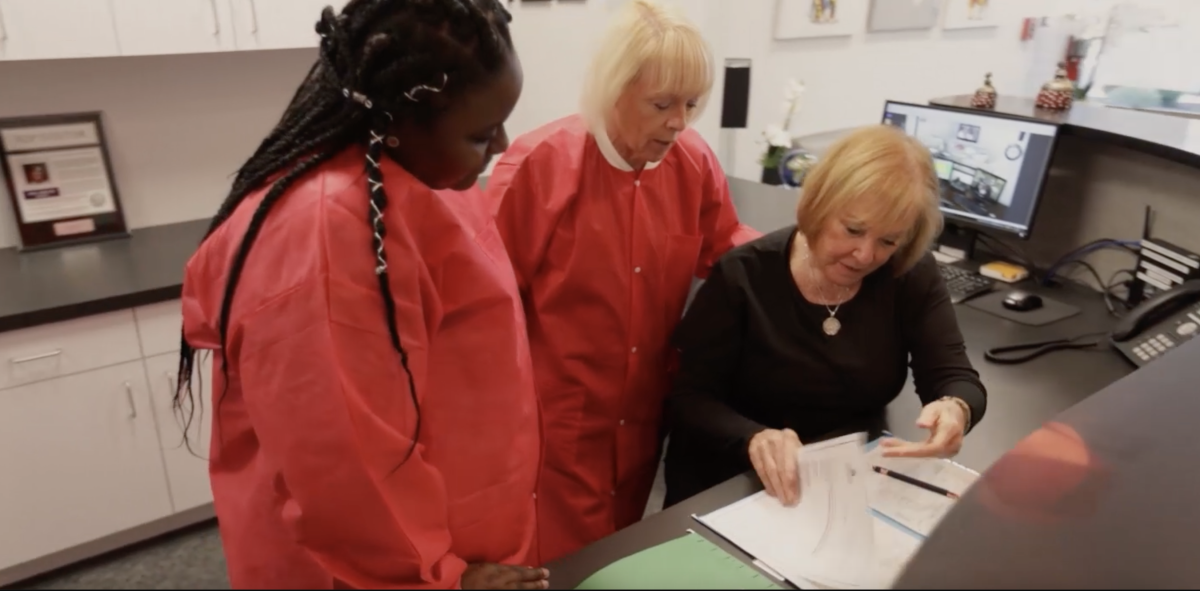 High standard dental care
At Digital Dental Studio, we are committed to providing a comfortable, professional setting to make your visit as enjoyable as possible. Our highly-qualified dentists are driven to offer the best in the latest technologies and up-to-date expertise to meet our patient expectations.

Dr. Anna Vishart and her team are committed to providing patients with exceptional service and care. You will always be in the best hands. Our team regularly updates themselves with latest global advancements in dentistry by attending workshops, webinars, and international conferences.
We live by creating a warm environment for our patients, we like to call it good old fashioned neighborhood kindness. Where you won't remain in the waiting room for long periods of time or rushed through their appointments. We want our patients to receive the dental care they need in a relaxed, anxiety-free setting. 
Less invasive treatments with the best technology. 
If you are looking for cosmetic dentistry in Dedham, MA, schedule an appointment to visit Dr. Anna Vishart. You will be delighted with the level of patient care that you receive along with the stunning results.
We are proud of our craft, so we desire to improve our services through innovation. This is what drives us to provide the most effective and latest dental technology for our patients and aim to solve your problems efficiently on time.

Robotic assistance surgery is our latest addition, it incorporates advanced technology along with the skills and experience of a surgeon. This technology provides us with a 10x magnified high definition 3D image of the complex anatomy of the body. Therefore, we can operate with multiplied precision, dexterity and adequate control, even during the most complex procedures.
We are proud to announce a completely digital workflow for implant supported bridges using a special camera that provides extraordinarily accurate impressions or photogrammetry, 3D facial scans and 3D printing.
When you are new to our office, we put in the effort to provide you with a positive and comforting experience. Once you have been with us for a while, you can continue to expect the highest level of service. We focus on providing quality dental care, excellent customer service, and a relaxing environment to maintain a lasting patient relationship. If you are looking to have better oral health and enhance your smile, please give us a call.
Complete Your Information
and we will contact you or
Call us at 1-781-471-7934 / 1-781-686-9804