What Are Same-Day Crowns? 
Same-Day crowns or CEREC crowns are an alternative to traditional lab-made crowns which take several weeks to be fabricated and sent back to the dental office to be picked up. With CEREC crowns, we can take impressions of your teeth and create your dental crowns with 3D CAD/CAM technology. 
We can design your dental crowns in-house using our software and create your crowns in the same appointment using a milling machine that creates a dental crown out of a slab of ceramic. This enables us to create and place dental crowns all on the same day, in one appointment. Traditional dental crowns require multiple appointments, waiting times, and coordination with an outside dental lab.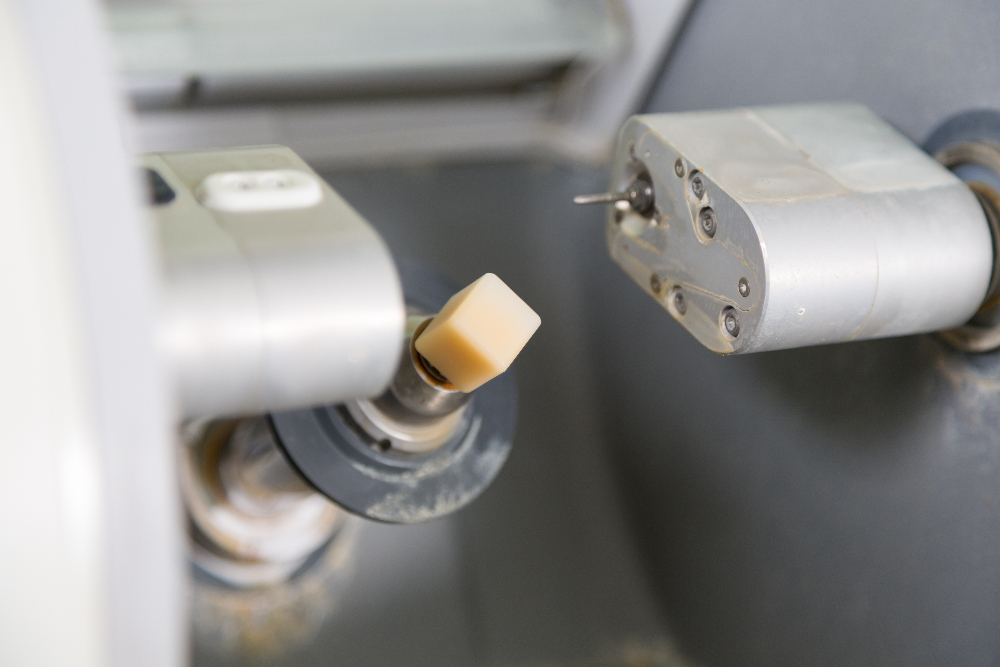 The CEREC Crown Process: What To Expect
First, you'll come in for a consultation with Dr. Anna Vishart so she can examine your teeth and take x-rays to assess your viability for dental crowns. Any present oral health problems will need to be treated beforehand, such as fillings and deep cleanings.
Once we've determined you're a good candidate for CEREC crowns, we will file down a small amount of your enamel to create room for the crown. Then, we'll take high-definition 3D images of your teeth to create a 3D model for your dental crown. This serves as the model for your crown, which we will match in shade, size, and shape to your natural tooth.
Now it's time to create your dental crown using the ceramic milling machine. We will 3D print a dental crown and the CEREC technology will use the model of your tooth to cut the ceramic block into the precise shape of a dental crown. Then, we'll check the fit and bond it to your tooth using dental cement.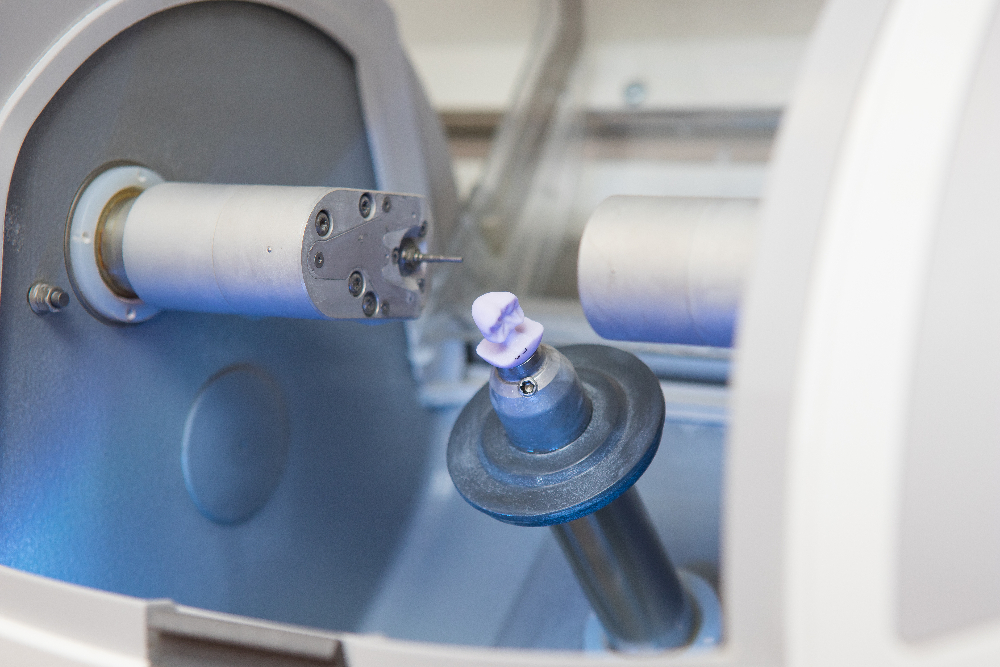 Benefits of CEREC Crowns
CEREC crowns save you a lot of time because you don't have to travel back and forth to multiple appointments. Fewer appointments and no outside dental lab also mean fewer appointment-related costs. 
CEREC crowns are highly accurate models of your real teeth and look very natural. Our CEREC technology also eliminates the need for uncomfortable molds to take impressions, and we don't have to place a temporary crown while you wait for your official one. Plus, this procedure is also less likely to cause sensitivity. They also last just as long, if not longer than traditional dental crowns.
Am I A Good Candidate For CEREC Crowns?
If you are looking for a dental crown to cover a tooth, particularly to correct aesthetic issues, but want to cut out the middleman and waiting times, then CEREC crowns are an excellent option. You should be in good overall and oral health with no present tooth decay or gum disease. 
If you have severely damaged teeth, traditional dental crowns may be a better option for you, especially if you are placing the crown in the rear molars. This is because lab-made crowns can be made out of sturdier and more durable materials like metal and zirconia, whereas CEREC crowns are exclusively made of ceramic.
Schedule Your CEREC Crown Consultation Today!
Are you ready to restore your tooth with highly realistic and instant same-day CEREC crowns? Contact us at Digital Dental Studio today to schedule a consultation with Dr. Anna Vishart.
Digital dentistry has taken restorative dentistry to the next level. We manage your oral health problems with less invasive digital precision. Learn more...
The only cause of dental decay and periodontal disease and eventually tooth loss due to both, is bacteria that multiply in dental plaque. Learn more...
Introducing our Dental Implants: State-of-the-Art Technology, Minimally Invasive, and Completed in a Single Day! Learn more...
Using advanced software technology exact tooth movements can be achieved to ensure anatomically correct teeth alignment with an esthetically pleasing smile. Learn more...