How long do dental implants last?
Dental implants are a great way to restore chewing ability and cosmetic appearance. There are various types of dental implants for each person's specific needs. Implants can replace one tooth, or you can get several implants to replace a full arch of teeth. They can help you regain your ability to eat and chew food properly as well as take back your confidence and give you another reason to smile.
Another reason to get dental implants is to protect the teeth surrounding the gap created by the missing tooth. This can cause them to be under more strenuous use because of lack of support or it can cause them to move because teeth need a contacting adjacent tooth and an opposing tooth to hold them in place.
What is the average lifespan of dental implants?
Dental implants typically last between 20 to 30 years but their lifespan really depends on how you care for and protect the implant from wear and tear. Your oral hygiene really affects their ability to stay where it needs to stay.
What affects the lifespan of dental implants?
Dental implants are most commonly affected by hygiene. They need to be cleaned the same way your real teeth need to be. Gum disease if present would need to be treated before the insertion of the implant as this could prevent the implant from getting the support it needs. The live tissue and bone around the implant is still susceptible to periodontal disease so it needs to be protected.
Life habits such as smoking or drinking can affect the dental implant negatively as well. It is imperative that the blood and oxygen flow is good for the implant to settle well during the healing process. smoking can hinder the body's ability to do so.
Like real teeth dental implants are not indestructible and inevitable injury or harm could also affect their lifespan. Medical issues such as diabetes or immune system problems may also cause difficulties for the teeth to properly settle or cause a greater risk of infection.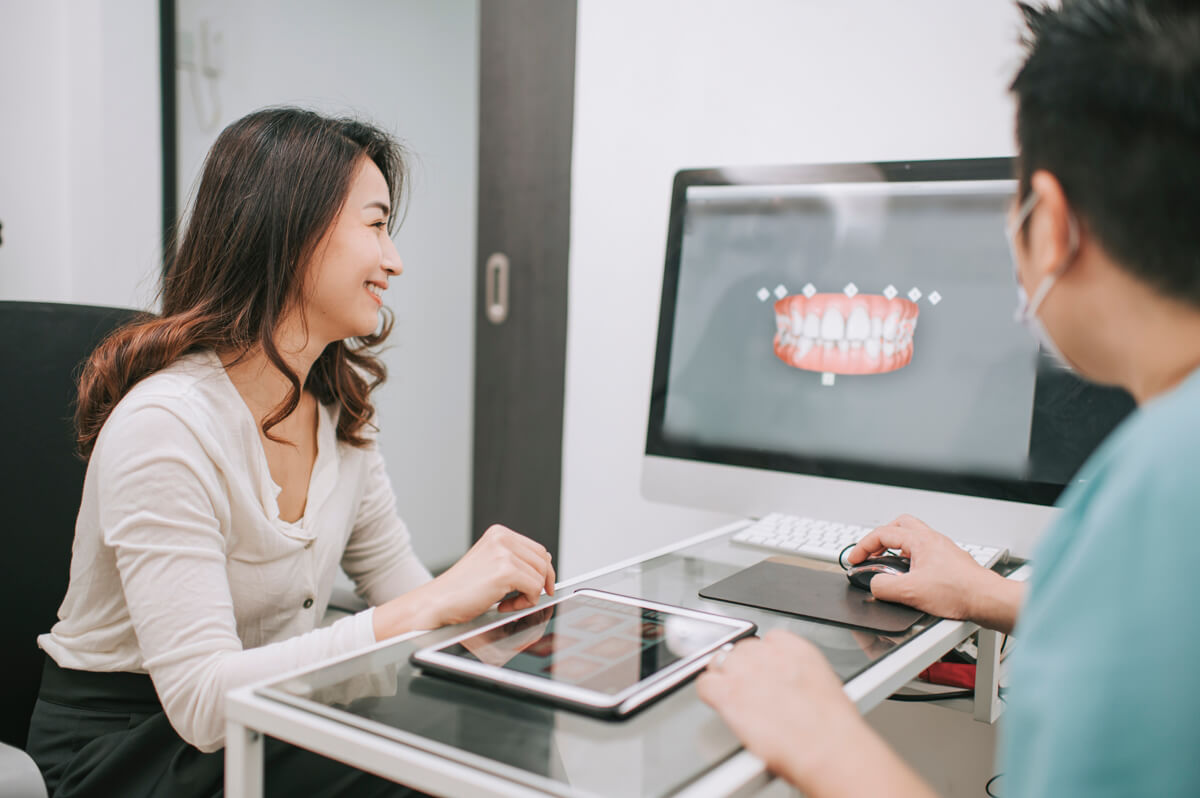 How can dental implants fail?
Peri-implantitis is a way in which a dental implant could fail. This happens when the proper oral hygiene is not carried out daily. If this is not caught and treated early on it can cause the tooth to loosen. There is also a risk of failed osseointegration which happens when the implant doesn't integrate into the jawbone correctly. This can be spotted early on post-surgery at around the third to fourth month post op. This is not always avoidable and can happen even if the measurements are taken correctly and the procedure is accurately done. The good news is that it only happens in about 3 percent of the cases. If an implant were to fail, we remove it and replace it with another one. Just because one failed, it does not mean the implant replacing it will fail.
Elements of implants: do they have different lifespans?
Implant, Abutment, Crown
The implant is the first part that gets placed. It has a screw like shape that is placed into the jawbone. This holds the abutment and crown of the implant in place securely. This is the part that should last the longest and possibly the rest of your life.
After the implant has Osseo integrated, we scan the implant and will proceed to make your crown. The crown is connected to the implant by an abutment. In other words, the crown is composed of an abutment and the porcelain crown itself.
The crown is the visible part of the implant that looks like a tooth. This lasts between 10 to 15 years before needing replacement.
What can you do to extend the lifespan of dental implants?
The best way to extend the lifespan of the implant is by having good oral hygiene. Regular checkups are also a great way to help catch any building problems before they are severe. Other recommendations include using a soft bristle brush, nonabrasive toothpaste, flossing daily, avoiding hot, hard and sticky foods, limiting alcohol consumption, not smoking and having mouth guards if you have trouble with sleep grinding. All these factors can contribute to the prevention of erosion in the area and protect your implant while making it last longer. They also help protect the visible part of the implant's aesthetic beauty.
Here at Dedham Digital Dental Studio we have the technology available to provide same day implants and have you leave the office with your brightest smile at a short notice. Our staff is highly trained in this procedure. Don't wait any longer to have the dental conditions you deserve.