Exosomes
As the body ages it becomes less efficient at producing exosomes and stem cells. These are imperative to your ability to heal from injuries and illnesses. They also help with stamina and energy levels. This is where regenerative medicine comes in. it taps into the body's own ability to heal it's self and helps to "turn back time".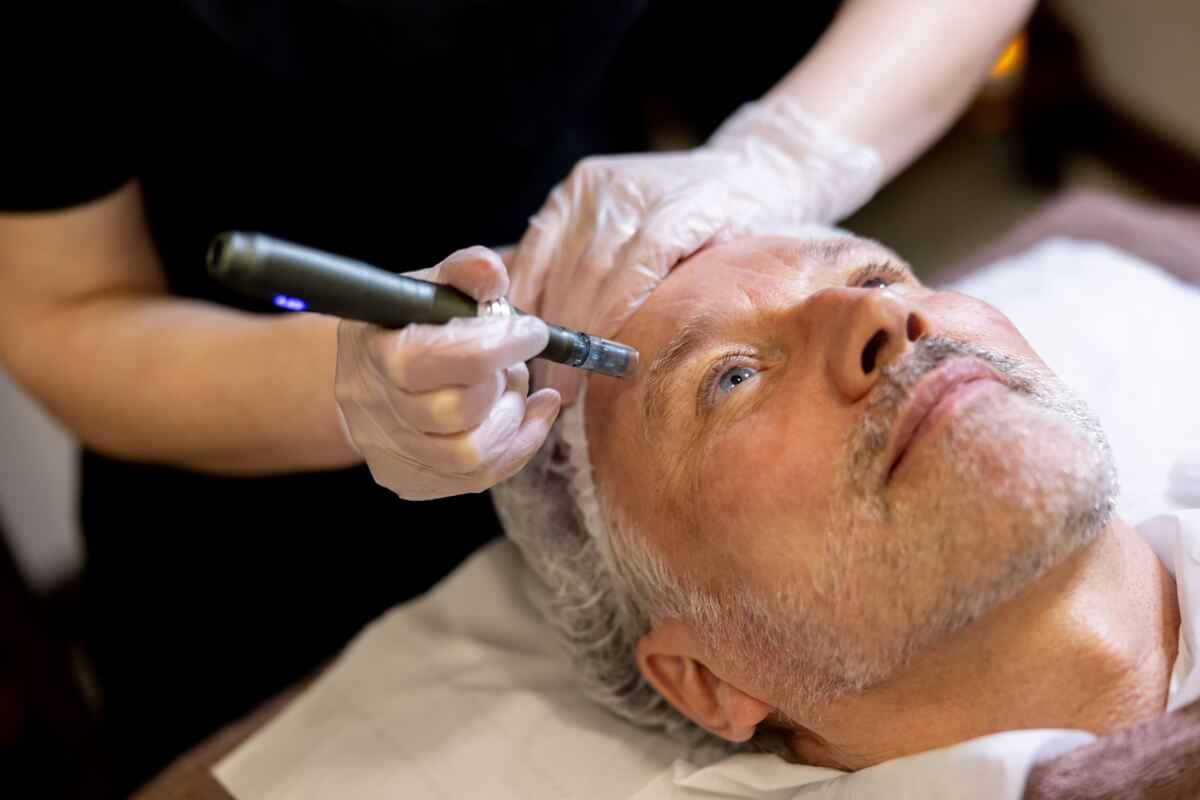 What are exosomes?
An exosome is an extracellular vesicle in scientific terms and a type of bubble released by cells. They are produced by most eukaryotic cells, including animal cells.
Science tells us that exosomes act as a messenger between cells and they relay information that help regulate coagulation, regeneration, and waste management. They also affect the production of collagen, the generation of additional healing cells and recovery for illness/injury.
Where do exosomes come from – how are they generated?
The Exosomes used in treatment are withdrawn from donated human mesenchymal stem cells. These are sterilized and made into a solution. It differs from stem cell therapy because it doesn't involve using the donor cells directly in your body.
There is a subset of endosomes which contain membrane bound intraluminal vesicles called multivesicular bodies. These form by budding into the lumen of the multivesicular body. Some of these intraluminal vesicles fuse with lysosomes and then degrade. The intraluminal vesicles that don't follow this process get released into the extracellular space and become exosomes.
What is the difference: stem cells versus exosomes?
Stem cell therapy uses younger donor cells to get a similar result while exosome therapy is cell free. Another big difference is that exosomes contain three times the growth factors of adult stem cells. This means that exosome therapy is faster acting and more effective.
What do exosomes do
?
Exosomes have a big role in cell biology. They have a lot of potential to be used in therapeutic and diagnostic applications. It was previously believed that they were just cellular waste but now they are known to do much more. They are responsible for communication through the transmission of exosome-associated RNA to recipient cells. Then they influence protein machinery.
What is exosomes therapy? 
Through research science has attained more knowledge on the practical functionality of exosomes. When an older organism is exposed to the exosomes of a younger counterpart the exosomes help rejuvenate the older cells by sending healing messages that the olders cells might have lost the ability to produce. 
In degenerative diseases the application of exosomes to counter can deterioration of cells. Typically stem cells are responsible for the rejuvenation of cells but there are other factors that might limit this function. They might not be able to communicate appropriately. Exosomes can provide new pieces of information and increase their function while also making the healing and regenerating process more effective.
Exosome therapy is done through a solution that is administered intravenously. This solution contains proteins, signalling cytokines, messenger-RNA, micro-RNA and valuable lipids. The intake lasts for 30-60 minutes. You can see results in only one session but ideally you would have 3. We recommend to pair exosome therapy with micro needling.
The benefits of exosome therapy
Less inflammation:
Exosome therapy reduces inflammation by carrying along a message to inflamed cells that helps them have the appropriate data to reset, repair, and regenerate. This is most useful in chronic inflammation that is directly related to DNA damage, tissue death and internal scarring.
Supports the metabolic function:
Weight gain, lethargy and poor muscle tone can be caused by a slowed down metabolic function. Exosomes would help reinvigorate the cells and this in turn makes them generate more energy and metabolize nutrients better. Losing weight with more ease, improving muscle tone and higher energy levels are a result of this treatment.

Boosts immune health

:
A compromised immune system is a danger because you become susceptible to all sorts of infection. Because exosome therapy helps regenerate and repair cells, they can boost the body's immune system and maintain it healthy. This makes it harder for infections to thrive.
Improves brain health:
Exosome therapy in the brain cells also pushes them to regenerate and repair. Aging and damaged brain cells can cause a decline in cognitive function. Therefore, this treatment increases concentration and learning capacity.
Reduces chronic pain:
Chronic pain does not serve the purpose of signalling danger to the body like acute pain does. Therefore if treated with exosome therapy the exosomes will help the origin cells (emitting the inflammation signals) heal and regenerate. The reduction in inflammation would therefore reduce generalized pain.
Enhances tissue regeneration:
Because one of the factors of aging is tissue death exosome therapy seems to reverse it unlike exercise and diet which only slow it down. Exosomes reverse tissue degeneration and can create new tissue growth.
How long do exosomes last?
Exosome hair therapy lasts between 6 to 9 months while exosome therapy in other areas differs depending on the amount of intervention needed. Sometimes one exosome session is enough to combat the desired aging factor. Other times your doctor makes a plan devised for your specific needs. Typically, 3 sessions are recommended.
Are exosomes safe? – risks of an exosomes therapy?
Exosome therapy is very safe if done correctly. The stem cells are screened to make sure they don't have viruses, diseases or bacteria. The exosome solution extracted from them is also tested, sterile and filtered according to the standard pharmaceutical regulations.
If these precautions are not taken there are risks such as contamination, infection, and weak preparation. Another risk factor comes if the exosomes are extracted from recycled MSCs.
What can Dr. Anna Vishart do for you? 
Here we make sure none of those risks are something you might even need to worry about. With our top of the line resources, equipment and materials you can have an exosome treatment and see real age defying improvements. Make sure to book an appointment to turn back time with our exosome therapy.