What Is An Alveoloplasty?
If you're interested in dental implants to replace a missing tooth, you may or may not need to have your jaw reshaped first. Alveoplasty is a jaw recontouring and reshaping procedure that is performed in preparation for the placement of dental implants. To learn more about alveoloplasty, when it's necessary, and what it entails, read on.
Purpose of Alveoloplasty
Once you've healed from a tooth extraction, you may have a bumpy or uneven alveolar ridge, which creates an uneven surface that is less than ideal to support a tooth restoration. To prepare the mouth for dental implants, we may need to smooth out the jawbone. This reduces complications and if the procedure is performed at the time of extraction, can aid in the healing process.
When Is Alveoplasty Needed?
Not everyone who has lost a tooth and is looking to have the tooth replaced will require alveoloplasty. If the shape of the jaw is satisfactory to support a restoration, then there is no need for reshaping. 
However, it's not uncommon for uneven bumps to appear which could cause discomfort, tenderness, or an ill-fitting restoration if it is placed on an uneven surface. Alveoloplasty can be performed at any time – at the moment of extraction after the extraction site has healed or a long time after tooth loss. 
However, it is common for it to be done in conjunction with the extraction because it encourages healing, reduces the risk of dry socket, eliminates the need for a second procedure, and reduces costs.
The dentist performing your extraction will evaluate the shape of your jaw to determine if it needs to be recontoured. If you opt to wait until you have healed to get the procedure, it will prolong the process of receiving a tooth replacement. The quick healing that alveoloplasty promotes is important for cancer patients undergoing radiation and those who suffer from autoimmune diseases.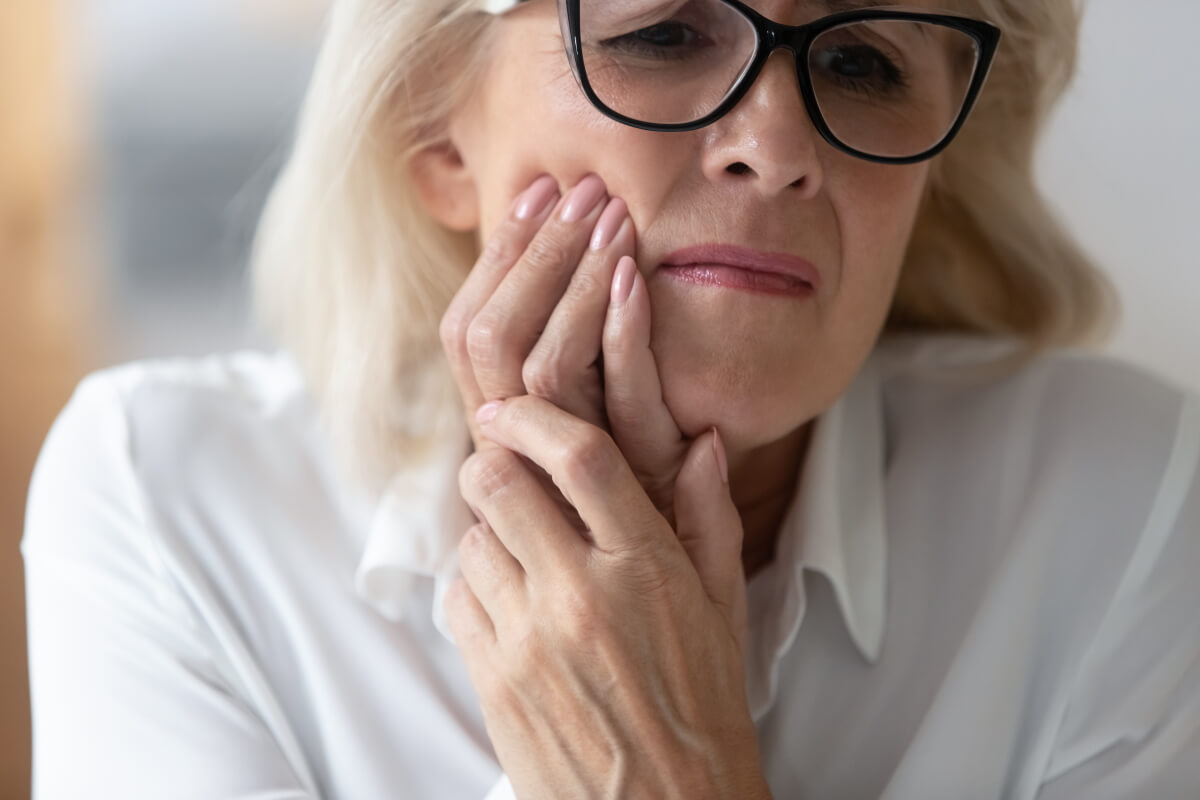 The Alveoloplasty Procedure At Our Dedham Office
We'll first administer a local anesthetic to numb your mouth. An incision will then be made into the gums to reveal the jawbone. Different tools can be used to shave down the uneven bone, such as a bone file, chisel, burr, and a handheld drill. 
Once the ideal shape has been achieved, the gum flap will be repositioned and sutured. You'll be instructed how to care for the surgical site and will need to stick to a diet of soft foods for a little while.
Tooth Replacement
Once you've healed from the procedure, you'll be ready to schedule your tooth restoration appointment. You'll be fully healed in about 4-6 weeks. Most patients who receive alveoloplasty at the same time as an extraction will be ready for a tooth replacement within 23 days. For patients who have the procedures performed separately, it will take about 65 days. 
At Digital Dental Studio, we provide alveoloplasty and tooth restoration services. If you think you may need jaw recontouring or a tooth replacement, contact us at (781) 471-7934 today to schedule a consultation with Dr. Anna Vishart.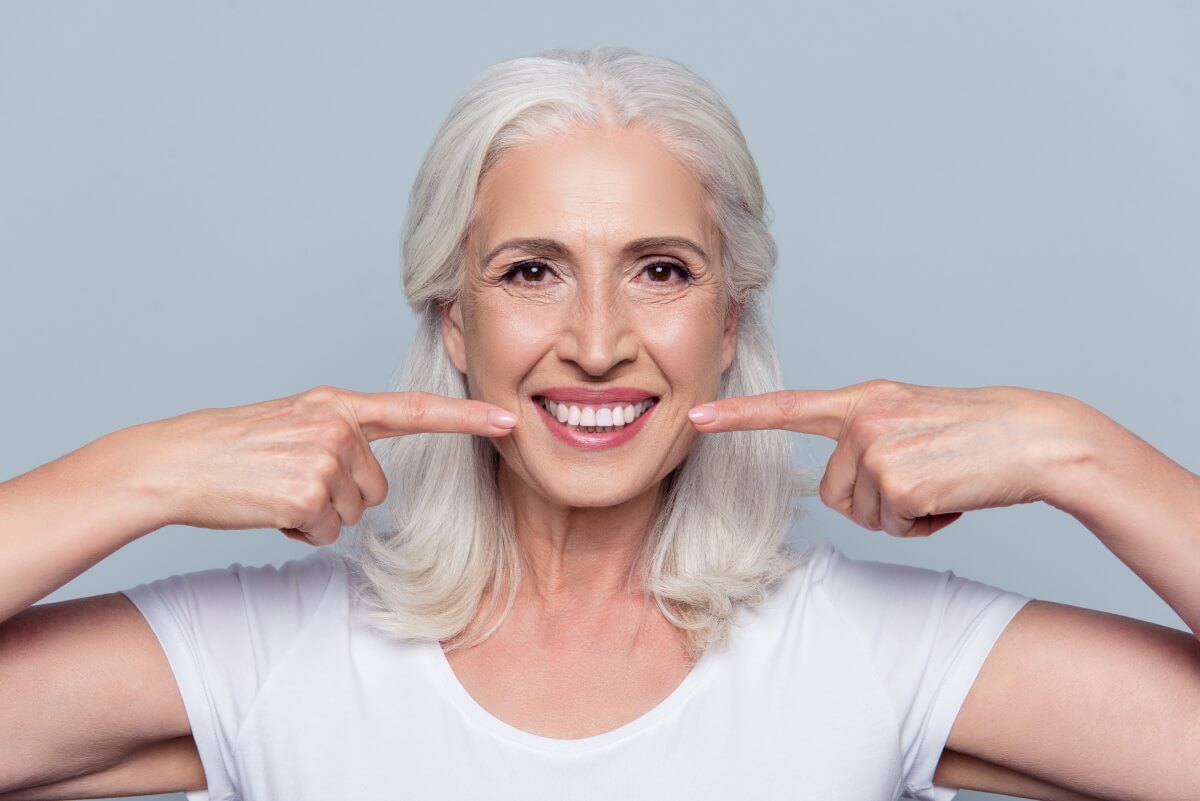 Alveoloplasty Q&A
When is alveoloplasty indicated?
Most patients don't need an alveoloplasty procedure in their lifetime. However, it may be necessary for denture candidates to ensure the snug fit on their gums. As we age, our bones begin to thin, so an alveoloplasty procedure may be needed to provide a wide surface to set dentures in place.
What is involved in an alveoloplasty procedure?
It's a surgical procedure in which we reshape your jawbone to create a smooth surface. The procedure's name comes from the alveolar bone. The purpose of the procedure is to provide a smooth, wide, and even surface for future oral procedures.
Is alveoloplasty dangerous?
No it's not a dangerous procedure but as any surgery, you will have to follow certain recommendations to ensure proper healing and prevent infection.
What is alveoloplasty in conjunction with extractions?
Simple alveoloplasty can be done in conjunction with or after extraction of teeth. It is typically intended to remove sharp edges within the sockets of the teeth. This is a required procedure in preparation for prosthetic rehabilitation in orden for the dental implants to have more retention and stability.
How long does an alveoloplasty take?
The surgery usually takes about an hour to complete and it can be done as a part of other treatments or on its own.
How is alveoloplasty done?
Patients will be anesthetized with a local anesthetic to ensure the treatment is pain free. Then an incision will be made at the gumline to expose the underlying jawbone. Once the excessive bone is exposed, we will use surgical instruments to smooth and adjust the bone to the desired shape. Once the proper contour is achieved, the area will be thoroughly irrigated and the tissue will be put back into place. Sutures will be placed to ensure positioning and allow for proper healing.
How much bone does alveoloplasty reduce?
To ensure an optimal denture fit, we will make a careful incision in the gum tissue, access the bone and gently reshape it reducing up to 15mm, this is the amount of space required to ensure enough supporting framework for your prosthesis.
How long is the healing process after extraction and alveoloplasty?
Extraction and alveoloplasty are fairly common procedures, the recovery period to fully heal may take up to 4-6 weeks.
How long does swelling last after alveoloplasty?
Swelling can be expected for the first one or two days but should subside within 36 to 48 hours. An ice pack can be quite useful for to help with the discomfort and swelling.
Does alveoloplasty hurt?
No, as it's done under local anesthesia and sedation, so you will not feel any pain during the process. It's an outpatient basis, meaning that you will be able to go home after surgery, as simple as that.
When does the pain stop?
Most patients report moderate discomfort for 3-5 days following an alveoloplasty. You will need to keep the area clean to avoid risk of infection. Also your pain will be controled via prescription pain medication for one or two days, followed by several days of over-the-counter analgesics such as acetaminophen or ibuprofen.
What to eat after alveoloplasty?
Recovery after alveoloplasty surgery isn't much different than after a standard tooth extraction. Until the stitches have fully been removed, we advise you to eat soft and liquid foods. Avoid anything overly hot, spicy, or to hard or crunchy to chew. Using a straw is not recommended as the sucking pressure might increase bleeding.
How to prevent infection after alveoloplasty?
While we will take all possible precautions during your procedure, you must make a commitment to keeping your mouth clean at all times to prevent infections. We recommend rinsing with antibacterial mouthwash, avoid chewing on hard foods so your stitches won't open, and gently rinsing your mouth with salt water a few times a day to keep your mouth clean and hygienic.
If needed, we may also prescribe antibiotics to ward off infection, particularly if you had several teeth removed or if you are elderly. After one of two weeks, we would examine you to monitor your healing process and to ensure that there are no traces of infection.